Blank Prep and Turning Tutorials Available Link to Youtube under Main Menu
Blank Prep and Turning Tutorials Available Link to Youtube under Main Menu
Gallery
A few of the items offered for custom order:
Writing Pens, Seam Rippers, Bottle Openers, Wine Stoppers, Measuring Spoons, Measuring Cups, Coffee Scoops, Crochet Hook Handles, Ice Cream Scoops, Ornaments, and more!
*Diamond Paint Pens are unavailable for custom order at this time.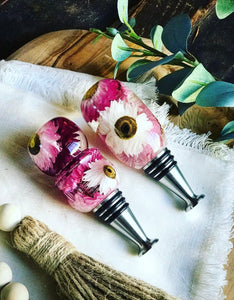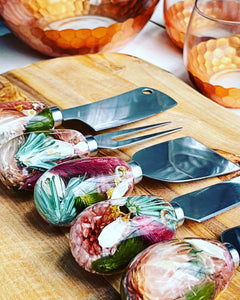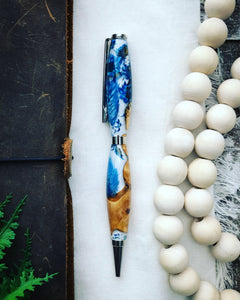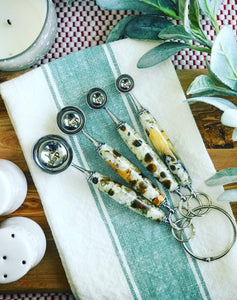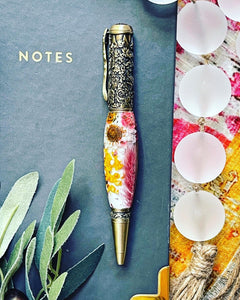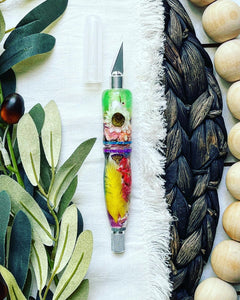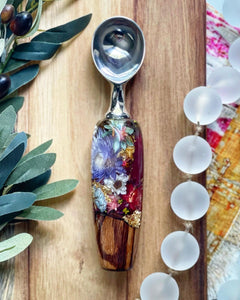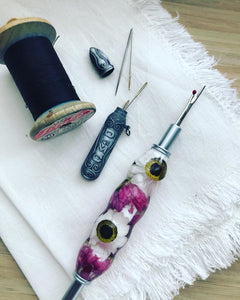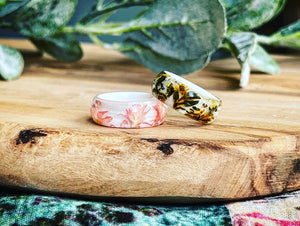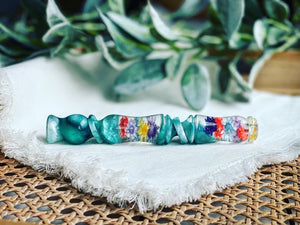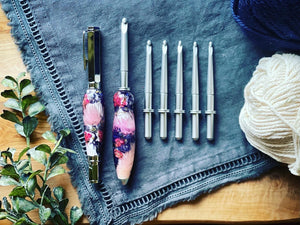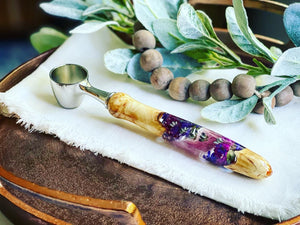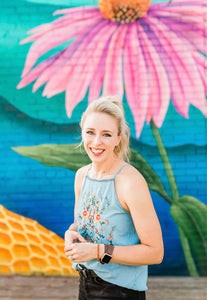 The 'Flower Girl'
Hey there, my name is Kayla Cooper, and I am a woodworker and blank maker. When I started turning a couple of years ago, I longed for pen blanks that represented my wildflower personality. After a lot of convincing from fellow turners, I finally bit the bullet and dove head first into the blank making world, and I absolutely love it! Making flower blanks has given me a creative freedom that I haven't experience yet in woodworking alone. As my blank business began to grow, people started referring to me as 'the flower girl',  which blossomed the name Flower Girl Blanks! To God be the glory for it all!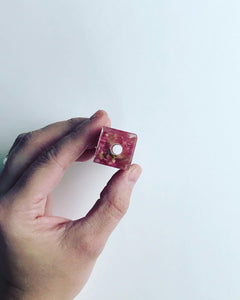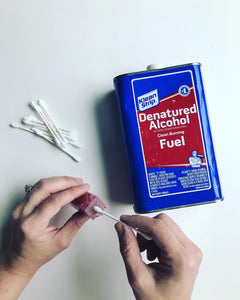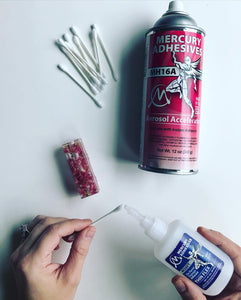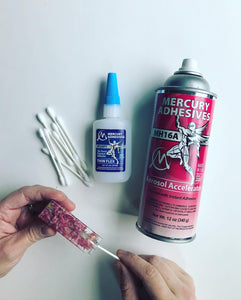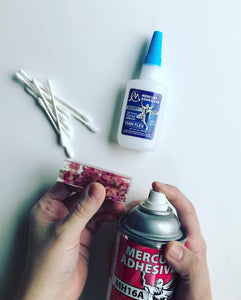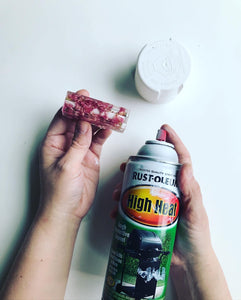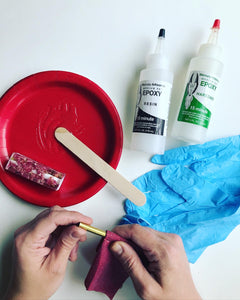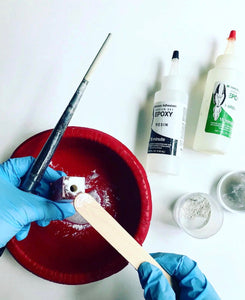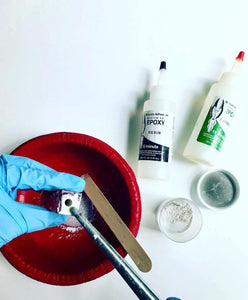 Blank and Tube Prep Tutorial (Scroll down for photos)
1. Pick out a 'Flower Girl Blank'
2. Drill hole according to project kit
3. Swab out hole with DNA
4. Saturate Q-Tip with CA
5. Swab inside of hole with CA
6. Spray with CA accelerator 
7. Spray 2 coats of paint. Let dry between coats. 
8. Scuff up tube and lightly spray with white spray paint.
9. Mix white mica powder or paint with epoxy and rub epoxy onto tube.
10. Rub epoxy into hole and insert tube. Paint must be 100% dry before inserting tube.  
**Must use same products for best results.**